During the COVID-19 lock-down essential service provider and franchisor, The Kleaning Company (TKC) have worked hard to make sure everyone is safe and that their business is in the very best shape in 2020 and beyond. A key part of their strategy has included opening two new franchise branches. Bella Hollis (pictured below) has quickly followed their first franchise launch in the south-east by opening her new business in the midlands during a time when they are seeing growing demand including for their COVID-19 Decontamination Service (
find out more here
).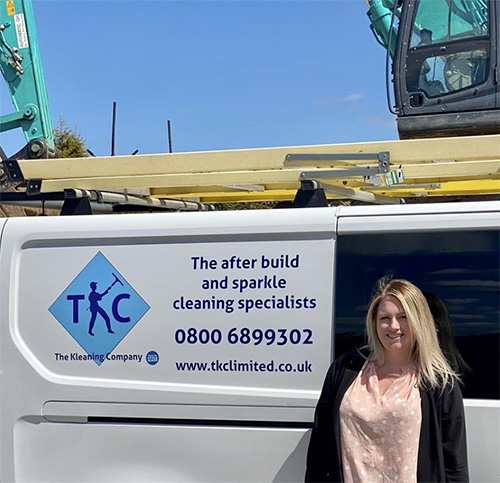 Dan Twiselton M.D. at The Kleaning Company said:
"We saw Bella as a strong candidate from the start. She recognised the opportunity our franchise represents and had done her research. Bella knew that the Birmingham area would be perfect for her and she also represents a great partnership for us as we know the potential for growth is strong. The fact that she had had experience in the construction industry was an added bonus. We're delighted to welcome her to our growing franchise business and believe she will go far."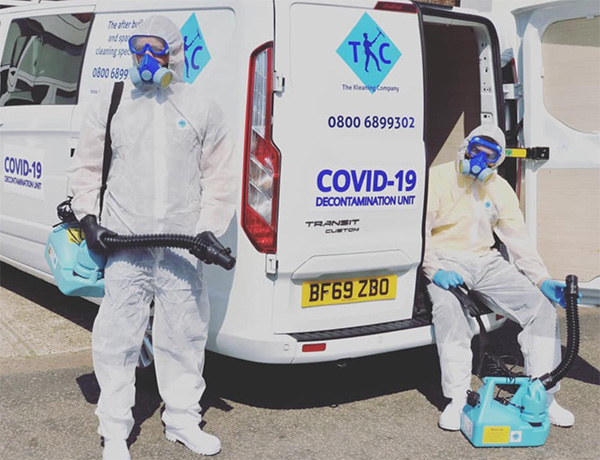 Bella has had a successful career working in the construction industry and is delighted to be able to start up on her own with the expert backing of TKC.
Bella said: "I have always wanted to run my own business and I have been researching the sector for some time now. The team at TKC have been extremely helpful with training and support and I am delighted to be able to launch at a difficult, but important time for the industry. I am confident that the After-build cleaning sector and franchising provides a winning combination and it's now down to me and my new team, to work hard and grow this excellent service in the Birmingham area."
Why did Bella choose The Kleaning Company franchise over an employed position?
"Having worked in the sector I already knew there was potential for significant growth in this area and I was looking for how to start something myself. When I found The Kleaning Company I felt that my experience and their expertise gave me the opportunity I was looking for. I know it is going to be hard work but now I can benefit directly from the rewards of my success" says Bella.
TKC were also delighted to welcome their first franchisee, Etienne Du Toit, last month whilst seeing a growing demand for their services. Find out more here.
Is Now A Good Time To Be Looking at Franchise Opportunities?
We certainly believe now is a great time to be planning for the future while most people have more flexibility and time to look into opportunities than usual, due to the current situation.
Whilst The Kleaning Company has been affected (like every business) by COVID-19, there is no doubt that the construction industry will be one of the first wave of industries to go back to work, indeed we are already seeing sites re-opening across the country, thus making what TKC offer of great value…
About The Kleaning Company
Our journey began in early 2012 with just one client, one vehicle, some basic equipment and a small group of like-minded, hard-working people. Today, we have grown ten-fold and are extremely proud to call some of the UK's largest construction companies as clients as well as many smaller more specialist contractors whom we continue to work for, project after project.
We're currently seeking a limited number of ambitious franchisees across the UK, so if you're excellent at providing customer service and building relationships with a wide variety of people, then you could be just the person we're looking for.
We want motivated people with the energy and ambition to run and build their own business. We will provide you with all the training you'll need with your key requirements being the ability to motivate and create a strong, loyal client base working as a team.
Find out more about COVID-19 decontamination cleaning service